Here we describe the tags used in the forum and handbook.
Tags are used to identify the kind of **enqury perspective** catered for in a thread. In this way, tag clouds can offer preferred navigation options (lists of threads, or 'pathways') for a reader.
Tags can be used only by: - ops members - admins - moderators - stewards
Principles for tagging: - **Membership tags** - the reader's contribution relationship with the coop-commons. Members of meet.coop - Wider community - User member - member-user - Operational member - member-ops - Board member - member-board
> Collaborating member is understood to share concerns of Ops member, but is given User member raather than Ops member rights of readership.
- **Circle tags** - each circle has a tag: - Prod - Tech - Org - Community - Board
- **Spaces** tags - Platform spaces - Media spaces - Venue spaces
- **Timeframe tags** - the immediacy or more-extended timeframe of a reader's perspective. Corresponds to three overall segments of the Discourse site. See Revised structure - R I G H T N O W - Help & news - O N G O I N G - Comments & deliberations - O N G O I N G - Stewarding & protocols The tags are: - timeframe-now - timeframe-comment - timeframe-stewarding
- **Decision tags** from Votes & polls - Approved - Rejected - Pending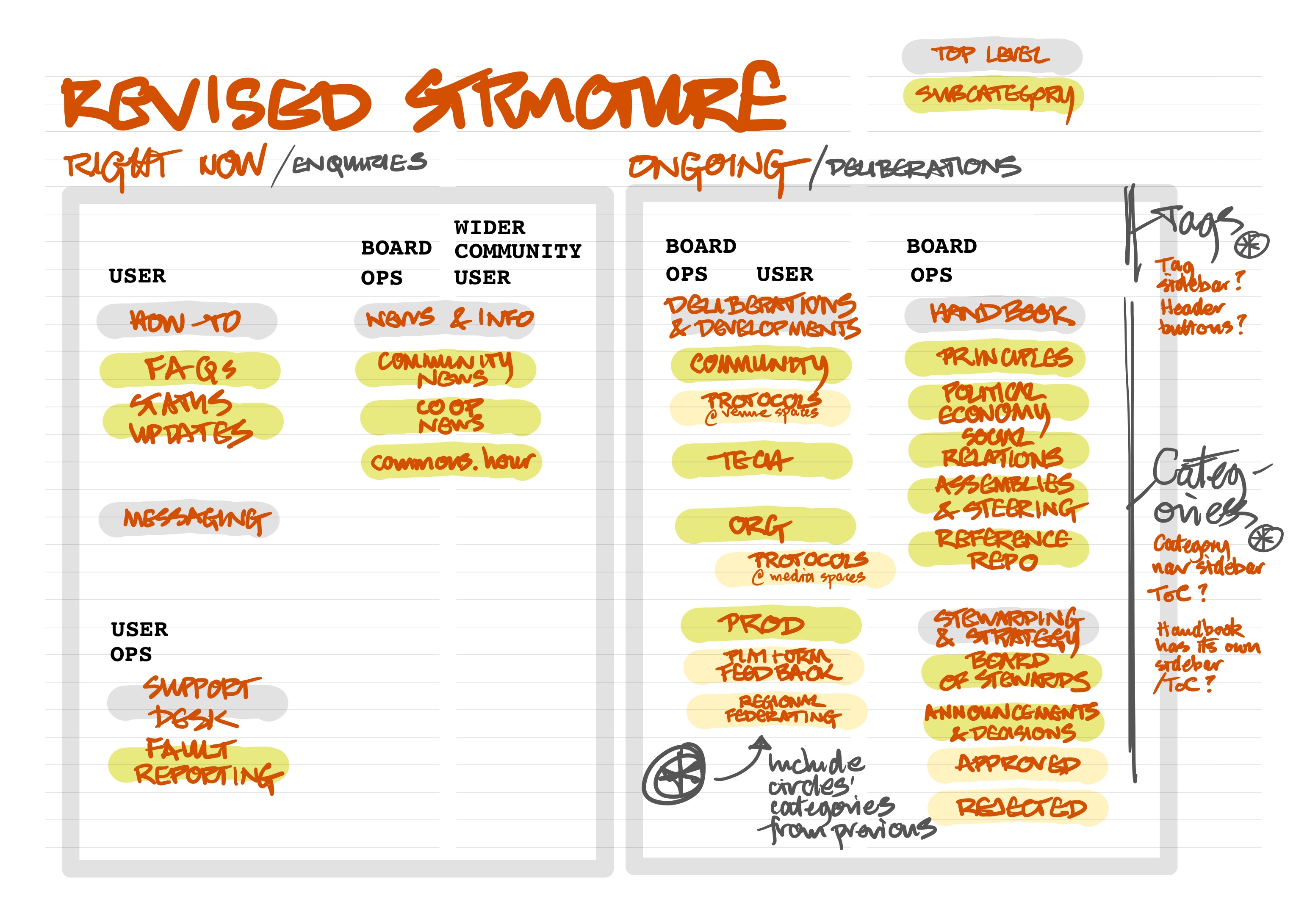 Tags and the Revised structure